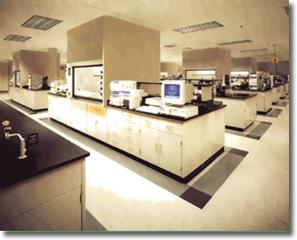 Laboratory Systems was established to supply and install laboratory furniture throughout New England. We can provide you with an initial design consultation, CAD drawings, budgeting, delivery, installation & project management, and post-sale responsibility.
Laboratory Systems will supply BMC metal casework and fume hoods, as well as laboratory tops and accessories. We can also furnish wood and plastic laminate casework, stainless steel, phenolic resin, and polypropylene cabinets.
Laboratory Systems provides products and installation for a variety of laboratory environments - biotech, educational, healthcare, industrial, & pharmaceutical. If you are designing a new lab, renovating an existing lab, or relocating a lab, we can provide you with the products and service to ensure your budgets and deadlines are met.